Reiki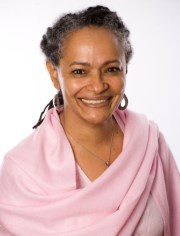 Lourdes Guzman is a Reiki Master of the Usui lineage. She has been a Reiki practitioner since 1994 and a master Reiki teacher since 1997, and has since trained numerous practitioners. Her teachings and practice reflect years of direct experience, apprenticeship and learning, and a life long commitment to sharing Reiki.
What is Reiki?
The term, Reiki, comes from the Japanese words for spiritual wisdom and universal life force. A Reiki treatment is an ancient technique of "laying on of hands," in which the practitioner helps to bring into balance your connection to this wisdom and this energy. A gentle, non-invasive technique for stress reduction, nourishment and relaxation, it helps ease pain, still the mind, and increase energy. Reiki also works in conjunction with other medical and therapeutic methods to relieve side effects and promote healing. A Reiki treatment feels like a glowing radiance that flows through and around the body, leaving the receiver with an immediate sense of well-being.
What happens during a Reiki session?
During a Reiki treatment, as blocked energy or repressed emotions are released, it is possible to feel many sensations and deep relaxation. Indeed, for many of us, a Reiki session can be a profound experience, as we come into contact with inner feelings we may not have realized were present. This process can be particularly intense when dealing with deeply held emotional burdens, or serious, even life-threatening illness. The release can be extremely powerful.
In guiding her clients through the healing process, Lourdes is keenly sensitive to and protective of the vulnerability we feel as human beings who are searching inside ourselves. She gently guides people as they journey inward. Her spirituality is grounded in a belief that each of us carries within ourselves the capacity for a harmonious co-existence with whatever circumstances life brings us. With patience and an uncanny ability to respond to each individual's specific energetic pattern, she creates a safe space in which to engage the challenges of confronting the ongoing mysteries and obstacles in our lives. A Reiki session with Lourdes can be as relaxing as a nap after a good massage, or as profoundly life-altering as a vision quest... often, it's a little bit of both.
Lourdes is known to many of you through her work as a clinical assistant here at Turning Point. She is also a certified acupuncture detoxification technician having completed the NADA training at Lincoln Hospital.
Appointments for Reiki can be made at the front desk: (212) 489-5038 or email to: This email address is being protected from spambots. You need JavaScript enabled to view it.

Ren Massage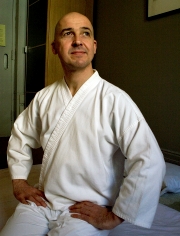 Gilles Obermayer, LAC, LMT specializes in the treatment of musculo-skeletal imbalances using a holistic approach. He also has experience working with clients who have undiagnosed psycho-somatic issues induced by emotional imbalances. Mr. Obermayer is an experienced bodyworker who has been affiliated with the Bates Dance Festival, the Florida Dance Association Festival, the College Activities Office at Barnard College, the NYC 2008 Triathlon, and the NYC 2008 Marathon.
Gilles Obermayer is a graduate of the Swedish Institute (SI) with an Associate degree in Occupational Science. He is also a graduate of the Ohashi Institute and is a certified Ohashiatsu practitioner. Mr. Obermayer's continuing education includes certification in sports massage (SI) and hot stone massage (SI). He has also completed advanced studies in tuina, orthopedic qi gong and the "treatment of trauma with external herbal remedies" with the Zheng Gu Tui Na Chinese Medical Massage Program.
Bodywork appointments can be made at the front desk: (212) 489-5038 or email to: This email address is being protected from spambots. You need JavaScript enabled to view it..
Medical Qigong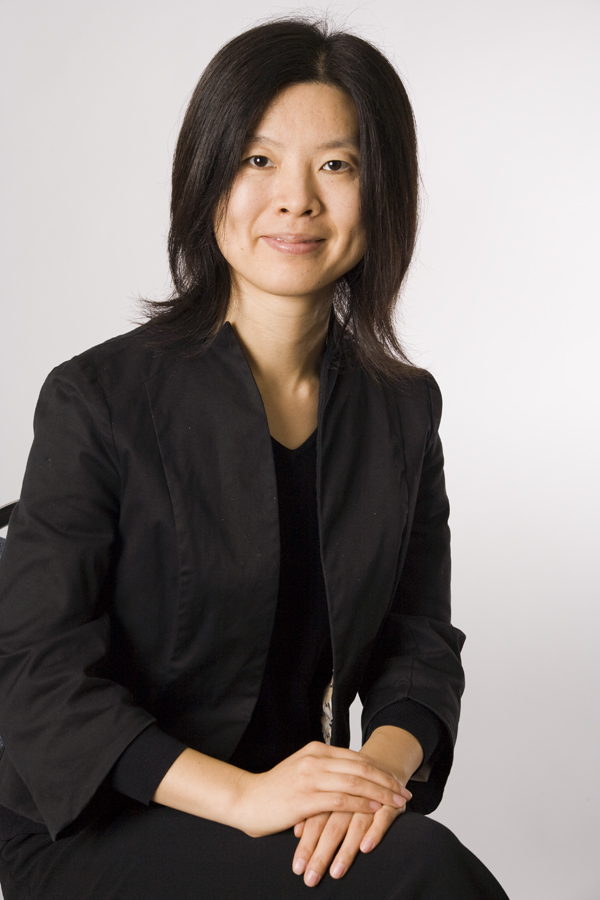 Linda Yuxia Qiu is an expert in the practice of Medical Qigong. Also referred to as Chinese Energetic Medicine, it is one of the five branches of traditional Chinese medicine (TCM). Its theory penetrates and influences all the other branches, which are acupuncture, tuina (Chinese massage), food therapy, and herbal medicine.
According to Qigong theory, the Universe contains visible and invisible worlds. And the human body contains visible structures and invisible Qi. Qi includes energy and invisible matter.
Medical Qigong therapy holds that a person is environmental, relational, physical, mental, and spiritual. The treatment not only focuses on the health of the physical body, but also stresses the mental and spiritual health. It also considers other aspects of your life, such as the environment you live or work in and the social relationship that might affects your health. It is not only a therapeutic but also a preventative medicine.
In a medical Qigong treatment, the practitioner first makes diagnosis through asking your disease history, checking your tongue and pulse, and feeling your Qi to get an overall understanding of your condition. During the session, you might be guided through relaxation or guided imagery. The practitioner might touch certain points or areas of your body to regulate the Qi or her hands will be over those areas without touching them. Certain sounds and tones may be used to move the Qi. Talk therapy may also be incorporated. You may feel waves of energy, warmth or vibrations in the body. You may see different colors or auras. You may feel deep relaxation, enter a near-sleep state, or fall asleep. Each person's experience is different. You may feel nothing during the treatment, but after the session you may have a general good feeling of well-being, and may be able to have a clearer vision about your life and find better solutions and directions. At the very end, the practitioner might teach you meditation or some Qigong movements as homework. Diet regulation and herbal supplements may also be suggested. This patient-centered treatment besides treating the illness, also facilitates you to be in charge of your own health so that you could maintain your health and prevent diseases.
Med Qigong is indicated in management and recovery from chemotherapy, any functional problems (low energy, digestive and gastric issues, breathing function, reflux, stress, depression, anxiety, headache, insomnia, and chronic unremitting issues of discomfort and pain.
Medical Qi Gong is also a wonderful introduction to experiencing the benefits of meditation, deep breathing, deep relaxation and self-healing practices.
Qigong Acupuncture
Medical Qigong can be incorporated with acupuncture therapy, which we call Qigong acupuncture. During a Qigong acupuncture session, the practitioner locates acupuncture point more precisely with Qigong feeling method. During the process of needle insertion, manipulation and withdrawal, the practitioner focuses on regulating the Qi, and the needle sensation you experience is usually more comfortable and profound. When you lie on the treatment table with needles retained for 15-30 minutes, the practitioner stay with you to do an extra Qigong treatment. Qigong acupuncture gives you the benefit of both acupuncture and medical Qigong. Besides your innate healing ability being stimulated and released through acupuncture, this healing ability will be magnified, assisted and elevated through medical Qigong therapy.
Appointments can be made at the front desk: (212) 489-5038 or email to: This email address is being protected from spambots. You need JavaScript enabled to view it..
Mei Zen Cosmetic Acupuncture
Facial acupuncture is an excellent supplement or alternative to procedures such as cosmetic surgery or botox injections. It is safe, basically painless, and has no risks or side effects. Facial acupuncture increases collagen production, thereby reducing fine lines and diminishing deep wrinkles. It improves overall facial tone, by stimulating weakened muscle fibers and relaxing overwrought muscle tensions. This effectively minimizes double chins, firms up jowls, reduces frown lines and bags under the eyes, as well as lifts droopy eyelids and eliminates facial puffiness.

Each session includes a "body treatment" to balance the pulses and prepare the body for treatment, as well as a neck or facial protocol to bring increased vitality to those areas. For the actual facial treatment, extremely fine needles are inserted to a shallow level to affect the muscles and collagen of the skin.
Dietary, & general lifestyle advice is also an integral part of treatment.

Since each individual is unique, the response to treatment will vary depending on your age and lifestyle. Generally, results are noticeable after 6-7 sessions, although a radiant complexion and brightness in the eyes can be seen after the first treatment. The recommended course of treatment is between 10 -12 sessions, and should be done 1-2 times a week. A treatment lasts about 60 minutes. Maintenance is recommended once each month.

Who we are and how we live our lives is written on our faces. As time passes, and physical, spiritual, and emotional changes occur, our face reflects our transformation. The Chinese have practiced facial rejuvenation for centuries. The royalty of the Sung Dynasty (960AD - 1270AD) performed cosmetic acupuncture to help health and beauty from within to radiate to the outside. Through these sessions, Mei Zen Cosmetic Acupuncture can help rejuvenate your body and revitalize your being to look and feel your best.
Mei Zen Cosmetic Acupuncture is a treatment developed by acupuncturist Martha Lucas. There are two beneficial aspects to this treatment. One is a "root" treatment, which regulates the flow of energy (qi) and removes blockages in the meridians (channels of qi and blood) to improve overall health and restore balance to the body. This constitutional treatment addresses underlying causes, like digestive problems, hormonal imbalance and emotional stress, which become reflected in the face. The other is a local treatment, which directly affects facial appearance. Since many of the meridians begin or end on the face, there is an increase in circulation of blood, lymph and qi to the face that aids in moistening and creating a radiant color and glow to the skin.